SUNeVision - #1 Connectivity Hub Accelerates Your Digital Transformation
---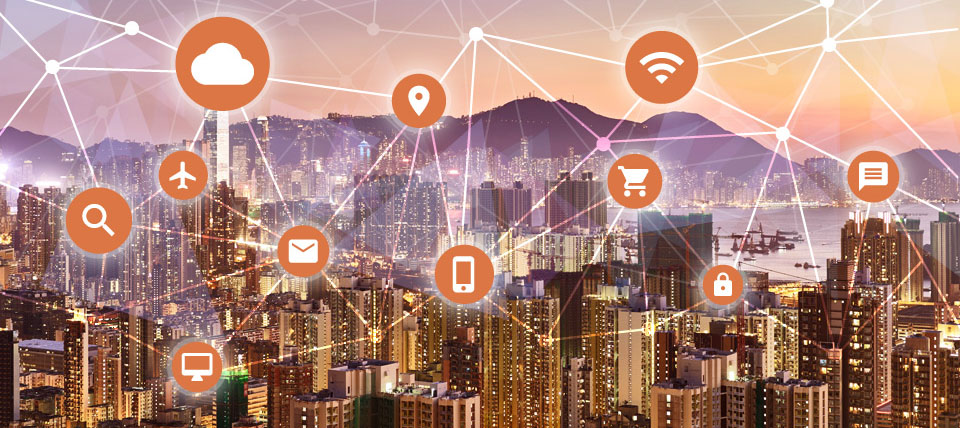 SUNeVision Holdings Ltd. ("SUNeVision") (SEHK: 1686) is an IT company and the technology arm of Sun Hung Kai Properties Limited (SEHK:0016 (HKD Counter) and 80016 (RMB Counter)), one of the largest property developers in Hong Kong. The principal activities of SUNeVision are the provision of data centre, facilities management and value added services, and installation and maintenance services. The Group operates the major data centre businesses via iAdvantage, which has extensive and well-recognized experiences and successes in offering the most comprehensive and carrier-neutral world-class data centre infrastructure, facility management, server co-location services for a variety of local and international customers including Internet-related businesses and corporate clients. WE ARE: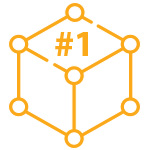 Largest
---
SUNeVision owns the largest* data centre footprint in Hong Kong with close to 1.5 Million square feet GFA of data centre space to meet different customers' digital transformation needs. We have five data centres strategically located in the prime locations in Hong Kong Island, Kowloon and New Territories. They are MEGA-i (Chai Wan, the most connected global telco and ISP hub in the region), MEGA Plus (Tseung Kwan O, the first high-tier greenfield data centre located out of Industrial Estate without any sublease constraint), MEGA Two (Fotan, Mainland Telco & Internet Gateway), ONE (Kwun Tong, convenient site in Kowloon CBD) and JUMBO (Tsuen Wan, cost-effective site for diversity consideration). With strong mission to commit long-term investment, SUNeVision continues to explore new opportunities for extending its business portfolio. The new land acquired at Ma Kok Street, Tsuen Wan in early January, 2018 and the continued revitalization and upgrade of the existing data centre infrastructure will support SUNeVision's further business growth and bring even better choices for our customers.

*According to Structure Research DCI Report Series "Market: Hong Kong", Jan 2019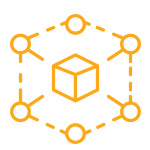 Most Connected
---
SUNeVision runs the #1* data centres in Hong Kong. We have around 15,000 cross-connects for high-speed and reliable interconnectivity. At MEGA-i alone, we have the presence of 200+ telco carriers and various types of service providers forming a global telecom and data technology hub. It is also home to the POPs of 9 submarine cables, our own Internet Exchange (iAIX), and HKIX's R&E network. The mature network dense ecosystem in our data centres helps our customers save the cost of setting up extra PoPs and expensive upstream transit fees, giving them the resources to expand their business coverage to anywhere in the world. For details, click Connectivity.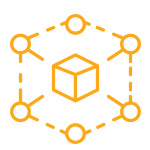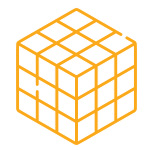 Carrier – Neutral
---
In order to meet market demand and to better serve our customers, SUNeVision forms MEGA Campus by extending the connectivity edge from highly connected MEGA-i to other high-tier data centres, including MEGA Two and MEGA Plus. Facilities on MEGA Campus are interconnected through high-performance dedicated fibres and around 15,000 cross-connects. Together with City PoPs of major submarine cables in our facilities, we enable our customers for direct connections to multi-cloud platforms and multi-cloud exchanges with the best connectivity in town. We are committed to supporting Hong Kong as a regional information hub and a strategic gateway to the mainland.

We are also cloud-neutral and hosting multi-cloud ecosystem in our data centres. Being AWS Technology Partner, customers can directly order a physical AWS Direct Connect to access AWS Cloud Platform within MEGA Campus or find an AWS Networking Partner within our ecosystem, who provides Direct Connect or Cloud Exchange services to accelerate your cloud migration journey. For more information on our multi-cloud platforms solution, please download our Connectivity Infopaper.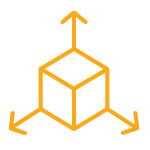 Scalable
---
SUNeVision data centres are equipped with a scalable fiber optics system to provide highly reliable Internet connectivity. Our new data centre in Tseung Kwan O, MEGA Plus is pushing the limits for contemporary data centre infrastructure. This top-notch facility is completely outfitted to be more energy efficient, providing customers with the most flexible and customized, scalable data centre solutions. SUNeVision continues to explore new opportunities to increase both space and high power density and capacity to meet customers' further expansion plan. The new land acquired at Tseung Kwan O & Tsuen Wan and the continued revitalization & upgrade of the existing data centres (MEGA-i, MEGA Two) will bring customers scalable and expandable options to meet their today and tomorrow's requirements.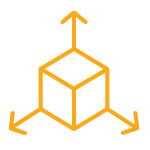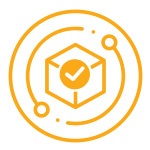 Trusted
---
SUNeVision pursues operational excellence and strives for the improvement of customer experience and satisfaction. You can trust us on world-class data centre services as we are equipped with facilities of quality and design recognized globally. We have attained international standards such as ISO/IEC 20000-1 : 2018 (Information Technology Service Management System), ISO/IEC 27001 : 2013 (Information Security Management System), ISO 14001 : 2015 (Environmental Management System), ISO 10002 : 2018 (Complaints Handling Management System ), LEED Gold Certificate (MEGA Plus) and many other industry and market accolades and awards to recognize our quality and services achievement. For details, please visit Accreditation & Recognition page.

To help customers making the best possible data centre selection, we are very stringent in only providing the legitimate and certified data centre infrastructure for customers' worry-free deployment. All our data centres are authorized to serve multi-tenant usage purpose. MEGA Plus is our latest high-tier data centre, it is built on a plot of land in Tseung Kwan O ("TKO") that has been specially set aside by the Hong Kong SAR government for high-tier data centre development. Our data centre on this dedicated high-tier land lot distinctly differentiates itself from other nearby data centre sites in TKO Industrial Estate: MEGA Plus is 100% risk free from subletting issues. Also, MEGA Plus sits on a greenfield site in a perfectly located area far from the sea, flood zones and any hazardous production plants.

We offer a comprehensive range of facilities management services from standard racks to custom-designed facilities, including uninterruptible power supply, monitored 24-hour operating service, data centre security and high-speed Internet connections. Being carrier-neutral and IT independent, our clients can choose their preferred network providers and solutions partners to attain end-to-end solutions.
Our Clients
---
SUNeVision's value proposition of providing secure, world-class, carrier-neutral data centre facilities and services continues to attract new customers. Our customer base includes global and regional telecommunication companies, hyper-scale internet players, cloud service providers, CDN, OTT & new economy players, multinational corporations, financial institutions, the Government, and major IT suppliers.

We care. We listen. We serve. Our customer is our top priority. Visit our client page for more details.